There is no doubt in the past few years the Yakuza franchise has blown up massively in the West. With the massive success of the prequel Yakuza 0, mixed with the remakes of the original games and the brand new installment in the franchise Yakuza 6: The Song of Life. It is safe to say the developers and Sega have been very excited with the huge swing of Western interest in the franchise. After the success of the port of Yakuza 0 on Steam, it was announced that Yakuza Kiwami would be coming to Steam at a later date after previously only being available on PS4. There was no set release date at the time of this announcement. However, it appears we now know when Yakuza Kiwami will be releasing on PC.
Thanks to a very keen-eyed member of the forum Meta-Council we now know the release date will be February 19th. On the Steam page for Yakuza Kiwami there was a post by the developers that was entitled "MAJIMMMMAAAA" which featured a GIF of the before named character Majima peeking out of a manhole cover. However, it was noticed that there was a frame stutter in the GIF which when broken down frame by frame reveals a date.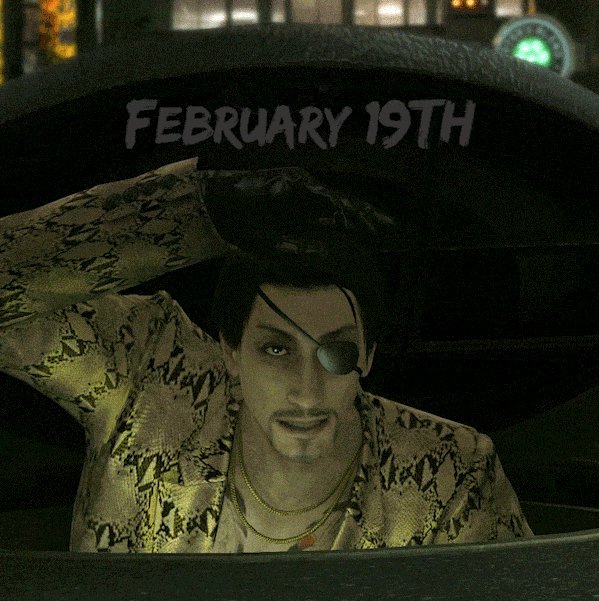 It appears that Yakuza Kiwami will be available on Steam on February 19th, 2019. This is exciting news as many fans have been waiting for Yakuza Kiwami after the Yakuza 0 port landed on Steam last year.
Will you be picking up Yakuza Kiwami when it comes to Steam? Let us know in the comments and don't forget to check back for the latest gaming news and information.