As E3 draws closer and closer we will be receiving more dates for conferences from the industry's largest developers. This morning as per Square Enix's Twitter account, we now have an official date and time for their E3 conference. On June 11 at 7pm CEST Square Enix will share their showcase their 2018 lineup and future via video conference. Square Enix has many games we are excited for, from the untitled Avengers game, Shadow of the Tomb Raider and of course Kingdom Hearts 3 to just name a few. Without a doubt, we are excited to see what Square Enix will bring to the E3 stage this upcoming June. They also released a website with a countdown timer with a list of FAQ in regards to the show.  That site can be found via this link here.
Here's the details for the Square Enix E3 2018 conference date: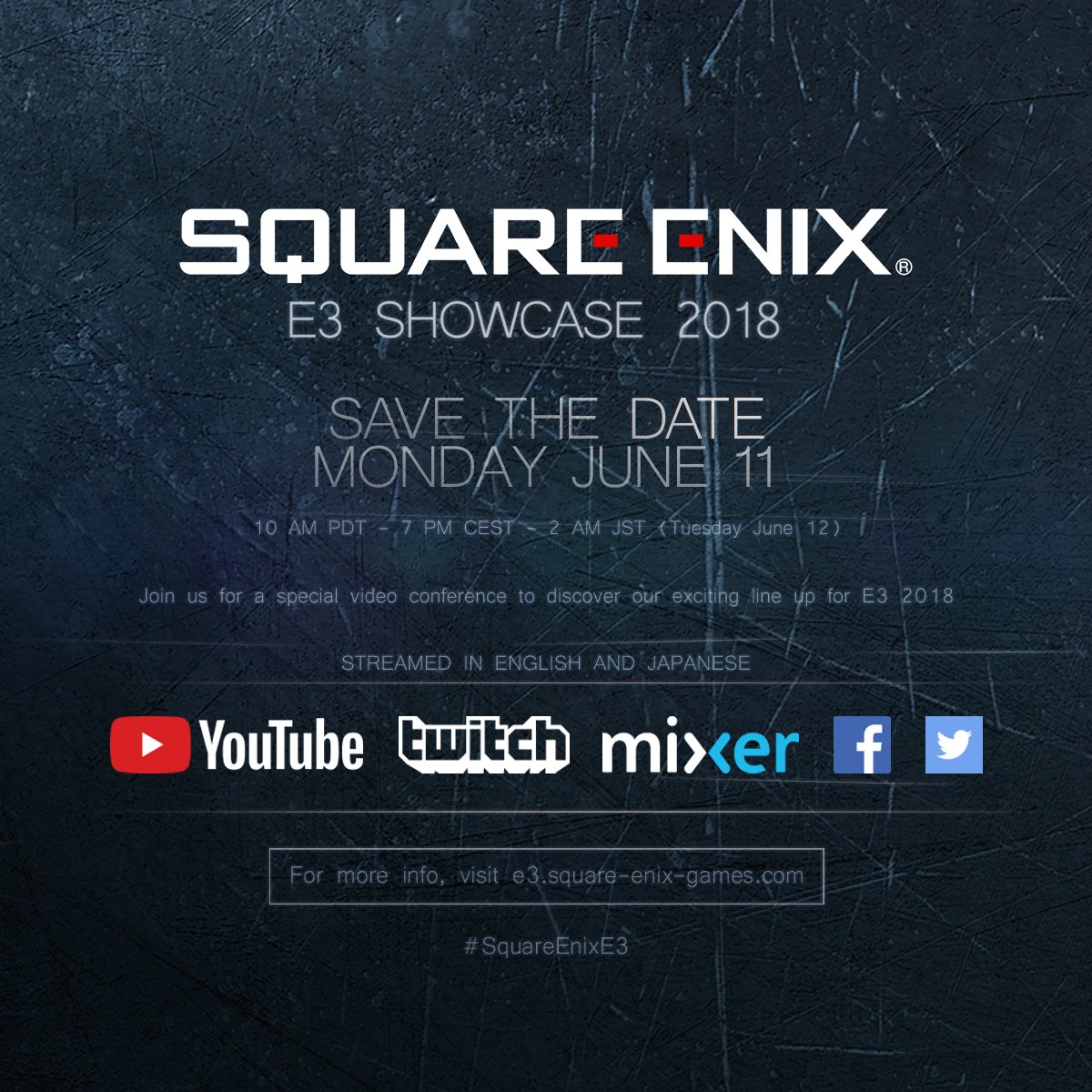 Are you excited for the Square Enix presentation? What games are you most looking forward to seeing at their conference? Let us know in the comments and don't forget to stay tuned to the Inner Circle for all your latest gaming news!